The State Extension Advisory Council is the stakeholder group that advises UT Extension and the Tennessee State University Cooperative Extension Program. Members of the council are local leaders who are interested in strengthening Extension and targeting Extension programs to new and emerging issues. This input is instrumental in planning and conducting statewide Extension initiatives.
The purpose of the Tennessee Extension Advisory Council is to serve the Tennessee Extension System in the following roles:
Advise and counsel Extension administration regarding program direction and strategies.
Review, react to, and develop specific proposals regarding Extension programs and organization.
Promote Extension with current and potential clientele.
Assist in educating key decision makers and support groups about Extension.
Assist, when appropriate, in locating resources (human, financial, curriculum, and other resources) for Extension.
Advisory Council Members
Printable PDF of Advisory Council Members
Former Council Chairs and Members (PDF)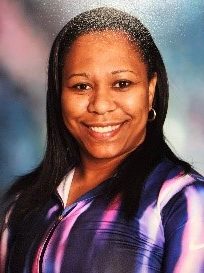 Ms. Shekia Allen
County: Madison
Representing: Western Region
Term: 2018-2020
Area: TSU 4-H
Ms. Shekia Allen is an educator at Jackson Central Merry – Early College High School where she has served youth for over 15 years. Ms. Allen is a native of Henry County, but resides in Jackson, Tennessee. She is a graduate of the University of Memphis where she received her B.S. in Education, a M.S. in Curriculum and Instruction from Phoenix, and an Ed.S. in Leadership Administration from Freed Hardeman University. She participated in collegiate sports and now serves as head coach for cross country, basketball, and softball. Ms. Allen's connection with UT-TSU Extension is her involvement in the 4-H bread-baking contest in Henry County. She also works with the Extension agents to implement 4-H programming in her classes.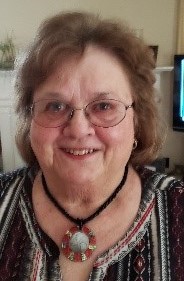 Ms. Caroline Bales
County: Carter
Representing: Eastern Region
Term: 2020-2022
Area: UT FCS
Caroline Bales graduated from the University of Tennessee Knoxville with a degree in Home Economics. No jobs were available in teaching or Extension leading her to a career in social work. Caroline has been married to her husband for forty-two years and they have one son. She grew up in 4-H Club as did her son, Ray. All family members serve as volunteer leaders for 4-H with Caroline completing 30 years. Caroline serves as a volunteer for 4-H sewing classes in Carter, Knox and Washington Counties as well as regional sewing classes. Her mother was instrumental in getting an Extension agent in Carter County and starting a Home Demonstration Club in her community. As a child Caroline attended the meetings with her mother and joined the now FCE as an adult. She has attended regional, state and national meetings. She has held offices in her local club, county and region. She serves on the Carter County Extension Advisory Board. This year Caroline is chairperson for the FCE state conference. Caroline is active in her church and several other community groups.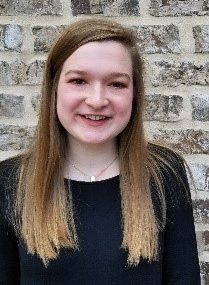 Ms. Caroline Brooks
County: Warren
Representing: Central Region
Term: 2018-2020
Area: UT 4-H
Caroline is from Warren County, Tennessee, where she attends Warren County High School as a junior. She has been an active member in 4-H for 8 years and competes in the Performing Arts and Recreation project. She is a member of the Tennessee 4-H Performing Arts Troupe, and she currently serves on the 2017-2018 Tennessee 4-H State Council as the Central Region Junior Representative. She also serves as the Healthy Living Ambassador for the Warren County.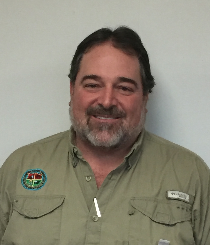 Mr. Brian Corwin
County: Rutherford
Representing: Central Region
Term: 2018-2020
Area: UT ANR/CED
Brian graduated in 1992 with a BS in Agricultural Engineering. In 1996, he received a MS in Agricultural Engineering and a minor in Environmental Engineering. He received both degrees from the University of Tennessee, Knoxville. While a student at UTK, he was member of the Tau Beta Pi National Engineering Honor Society, the Gamma Sigma Del-ta National Honor Society of Agriculture and was very active in the Alpha Tau Omega Fraternity. After graduation, he began his career with Williamson County Government in Franklin, TN, where he continues to work as the Director of the Department of Sewage Disposal Management. He oversees the department that regulates all aspects of individual on-site subsurface sewage disposal systems (i.e., septic systems) within Williamson County to ensure the protection of public health and the environment. Brian is very active with the Tennessee Onsite Wastewater Association, serving on their Board of Directors since 1999 and holding numerous positions over the years including President, Treasurer, Secretary and miscellaneous other director positions. He is also a longstanding member of the National Onsite Wastewater Recycling Association (NOWRA) and the American Society of Agricultural and Biological Engineers (ASABE). Brian currently lives in Smyrna, TN with his wife Cindy and their pets. He has a stepson and granddaughter and enjoys spending his free time in the outdoors fishing, hunting and attending UT football games.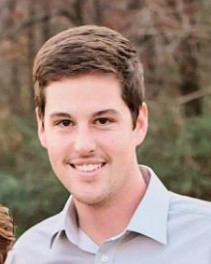 Mr. Andrew Dixon
County: Franklin
Representing: Central Region
Term: 2018-2020
Area: UT ANR/CED
Andrew Dixon's work is part farming, part entrepreneurship, and part research and development. Andrew grew up on his family farm in Franklin County, Tennessee as a 3rd generation row crop farmer and currently works alongside his grandfather, father and brother. In 2006, they diversified to include a corn maze and pumpkin patch operation, "Grandaddy's Farm", that Andrew co-owns and manages. The farm now includes food and retail sales in addition to fun times and farm produce. In 2017, he married a charming, level-headed young lady named Sara who works in her family funeral home business in Tullahoma. Together they attend First Baptist Church in Decherd where Andrew also serves as the audio and visual operator and technician. All in all, he's just a good ol' country boy who enjoys the simple things in life.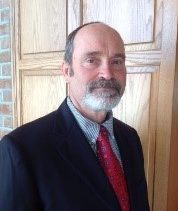 Mr. Blan Dougherty
County: Monroe
Representing: Eastern Region
Term: 2019-2021
Area: UT ANR/CED
Mr. Dougherty owns and operates a farm in the Mount Harmony community in McMinn County with his wife, Kathy. He was one of the top dairy herds in the state on the Dairy Herd Improvement program for many years. He was in the dairy business for over 28 years until a devastating tornado destroyed the dairy facilities two years ago. He made the decision to sell the cows and not rebuild, instead opting to get in the commercial hay production business. He produces hay on 110 acres of the farm and leases the remaining acreage for crops. He attended the University of Tennessee, Knoxville where completed a Bachelor of Science degree in Animal Sciences.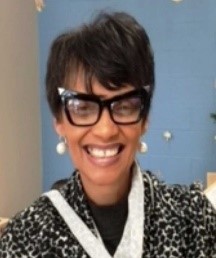 Dr. ReGina Etter
County: Davidson
Representing: Central Region
Term: 2018-2020
Area: TSU 4-H
Dr. ReGina A. Etter has served the students and teachers of Metro Nashville Public Schools for thirty plus years. As an advocate for teaching and learning, ReGina's passion is displayed through her innovative methods of presenting pedagogy to educators throughout the country. Working with numerous initiatives and varying roles for the district has afforded her opportunities to provide teachers with instructional practices that are practical, rigorous and content rich. ReGina's impact in the educational arena has been extended to NSF, NSTA, TSTA, TSIN, SEC-ME, NABSE, Vanderbilt, Tennessee State, Fisk, Trevecca, and Middle Tennesse State Universities. Dr. Etter's cur-rent assignment is as the instructional coach for the i3 G2ROW STEM federally funded grant.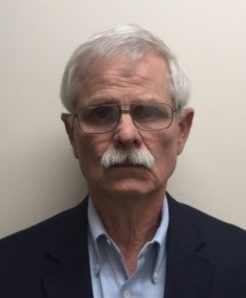 Mr. Alton Freeman
County: Putnam
Representing: Central Region
Term: 2018-2020
Area: UT ANR/CED
Alton Freeman is a fourth generation family farmer and Angus stock producer. He graduated from Tennessee Technological University in 1972 with a BS in Agronomy. While in school at Tennessee Tech, he served as the Treasurer in Alpha Gamma Sigma, an agricultural fraternity. Freeman now serves as a church elder at Post Oak Presbyterian and as the Treasurer on the Phillips Cemetery Board. He has also worked for Wilmoth Insurance Agency since 1972. He has two daughters, Erica Clark and Natalie Freeman, both of whom graduated from TTU. Erica now works in Animal Science Quality Control for Pardue Farms, and Natalie works for the USDA in Environment Science District Conservation. In his free time, Alton enjoys spending time around area lakes and wildlife.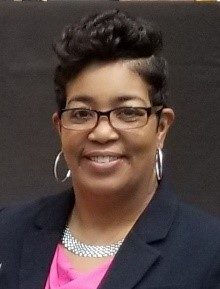 Ms. Gwendolyn Gavin
County: Madison
Representing: Western Region
Term: 2020-2022
Area: UT FCS
Gwen is the Founder and Executive Director of Eagles Nest Prevention and Family Enrichment Services since 2004 in North Carolina. She has served the West TN region as consultant for the City of Brownsville as the Community Health Liaison and the Workforce Development Coordinator; the Brownsville Recruiter for the Career Ready Program for Mayor Sterbinsky of Town of Stanton; member for the Main Street Brownsville Board; member of the Haywood County Health Coalition and the chairperson for the Economic Education, Workforce Development and Government Relations Committee for the Brownsville Haywood County Chamber of Commerce. In addition to holding a Bachelor of Science Degree, she was selected as a Tennessee Delegate by Governor Haslam to attend the 2016-17 class of the Delta Leadership Institute for Executives. She also attended the 2017-18 class of TVA's Valley Workforce Development Institute.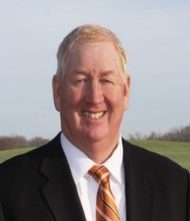 Mr. John Harrison
County: Loudon
Representing: Eastern Region
Term: 2019-2021
Area: UT ANR/CED
John Harrison, along with his wife Celia, operates a diversified farming operation in Loudon, Monroe and McMinn counties. Their business involves dairy, beef, cheese production and tourism and includes 2,500 acres for corn, hay and pasture production. Sweetwater Valley Farm was recognized in 2012 as IDFA's innovative farm of the year and continues to be an innovator with the startup of an 8-robot Lely XL operation in 2018 which is home to 450 lactating cows and can be expanded to 16 robots. By the end of 2018, the operation included 1,800 mature cows, 2,000 replacement heifers, 600 beef cows, 400,000 lbs. of cheese produced annually and 100,000 visits to the store and farm. Celia, a physician, is the Medical Director of the Emergency Department at Sweetwater Hospital Association. John and Celia have five children. Mary Lyndal, their oldest daughter, is director of marketing at the farm. Charles Allen, their youngest son, will graduate this spring at UTK with a degree in Ag Business and continue with the family business operations. Sally Anna is in medical school at the University of Alabama and John William is a software engineer in Huntsville, Alabama. Their youngest, Amy Elizabeth, will become a Volunteer this fall in Knoxville, becoming the latest in the third generation of Harrisons to attend UTK. John's parents were the first generation of Harrison's to attend.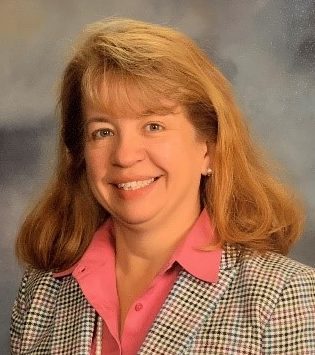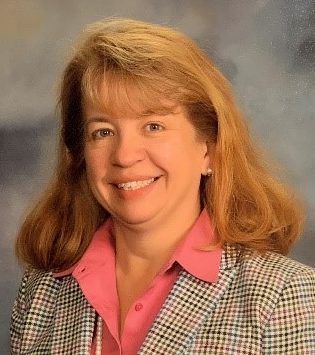 Ms. Pam Jenkins
County: Hawkins
Representing: Eastern Region
Term: 2020-2022
Area: UT 4-H
Pam Jenkins lives in Hawkins County with her husband of 28 years, Douglas and their four children where they raise beef cattle. Pam has volunteered with Hawkins County 4-H for the past 10 years and has volunteered at the county, regional and state levels. She is director of Heritage Lites Youth Leadership for Hawkins County. Previously, she taught secondary math in Hawkins and Williamson counties. Pam has an associate's degree from Walters State Community College, a B.S. in mathematics from East Tennessee State University, a MEd in Secondary Math Education from Vanderbilt University and an EdS in Educational Leadership from Lincoln Memorial University. The Jenkins attend Choptack Baptist Church.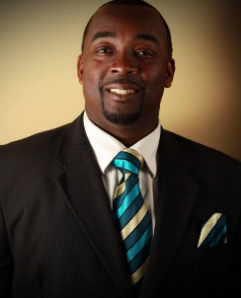 Mr. Undrae Johnson
County: Haywood
Representing: Western Region
Term: 2018-2020
Area: TSU FCS
Undrae Johnson was born and raised in rural West Tennessee with a passion to serve and help others in need. Johnson graduated in 1988 from Haywood High School. In 1994, he married his love, Carletha Rena Wilson. John-son and his wife have 3 children, Martavious, Unjanae and Kylah. In 2005, Family Life Fellowship was founded from a deep passion for their community. His desire is to provide a holistic approach to ministering the gospel of Christ: Mind, Body, and Soul. The highlight of Johnson's life in Ministry is watching the changes in peoples' lives for the better. He believes in inspiring people for greatness, and that tapping into their God given potential is his purpose.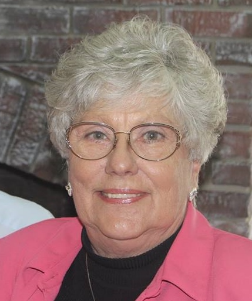 Ms. Elaine Lovelace
County: Fayette
Representing: Western Region
Term: 2018-2020
Area: UT 4-H
Elaine Lovelace is from Fayette County in West Tennessee. She and her husband of 55 years, Robert, live on a farm where they raise Shorthorn cattle. They have two children and four grandchildren. Elaine and Robert's grandsons showed their Shorthorn cattle as 4-H projects. They both help to promote agriculture while working with the Fayette County 5th Grade Farm Fest and the Shelby County 5th Grade Farm Day at the Agri-Center in Memphis by talking to the students about beef cattle. Elaine serves on the Fayette County beef Advisory Committee, the 4-H Advisory Committee, Fayette County Ag Committee, Farm Bureau Women's Board and has served on the State UT Extension Advisory Council and the State 4-H Volunteer Leader Committee.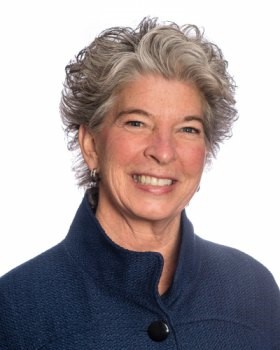 Dr. Lizabeth Self Mullens
County: Putnam
Representing: Central Region
Term: 2020-2022
Area: UT FCS
Lizabeth (Liz) Self Mullens holds the Ph.D. In Human Ecology and the M.S. in Apparel and Textiles, both from the University of Tennessee – Knoxville. Her B.S. in Home Economics Education comes from Miami University of Ohio. Liz grew up in Ohio 4-H and credits 4–H experiences for her professional growth and success. Liz's career in higher education allowed her to serve as a faculty member, director, assistant dean, dean, assistant vice president for academic affairs, and provost. Her roles led her to a state college, a technological university, a college of technology, and two land grant universities. She served as an extension educator with the University of Maine in Bangor. Though recently retired, Liz continues to serve in professional and volunteer organizations. She is on the Board of Directors of the American Association of Family and Consumer Sciences (AAFCS), the AAFCS Council for Accreditation, and is a mentor in the AAFCS Leadership Academy. Locally, she co-chairs the Friends of White Plains (historic plantation home in Cookeville, TN) and is a member of the Upper Cumberland Quilt Festival Board. She and her husband, Russ, are active in their church. They have two grown children and two grandchildren, and a wonderful cat named Bandit.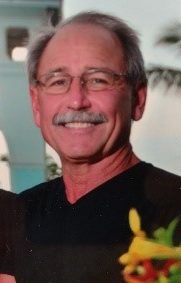 Mr. Denton Clay Parkins
County: Gibson
Representing: Western Region
Term: 2019-2021
Area: UT ANR/CED
Mr. Parkins is owner and operator of Green acres Farm in Gibson County. He currently supports and has been an avid user of UT Extension education programs through the years as the family agriculture enterprises shifted through the decades. A traditional row crop farm, Green Acres Farm, also incorporates a successful agritourism venture with a seasonal Berry Farm, Corn Maze, and Pumpkin Patch. The location of the farm affords easy access for much of West Tennessee and has become iconic with welcoming of new seasons (Spring – Berry Farm, Fall – Pumpkin Patch). He hosts County Standardized Test variety trials for UT Extension as well as partners with specialists in Fruit & Vegetable production, Center for Profitable Ag, and Area MANAGE specialist. He would bring a wealth of understanding and knowledge of UT Extension to Advisory Council.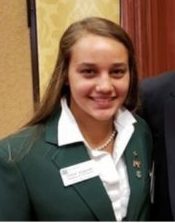 Ms. Chloé Raglan
Council Vice-Chair
County: Van Buren
Representing: Central Region
Term: 2019-2021
Area: UT 4-H
Chloé Ragland is from Van Buren County, Tennessee, where she attends Van Buren County High School as a sophomore. She is a member of the Van Buren County 4-H Honor Club, serves as a secretary for her FFA chapter, and serves on the 2018-2019 Tennessee 4-H State Council as the Congress Speaker of the House.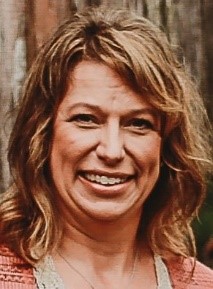 Ms. Carla Bush
County: Clay
Representing: Central Region
Term: 2019-2021
Area: UT 4-H
Carla is a native of Jonesborough, Tennessee, and previous 4-Her of Washington County. Her college degrees, both from the University of Tennessee, include a Bachelor of Science in Animal Science and a Master of Science in Extension Education. She was also a UTK Research Assistant and recipient of the Arch McClanahan Scholarship. Her Extension employment includes Extension Assistant of District V and State Administration. Carla currently resides in Moss, Tennessee, where she and her husband are the owner/operators of Ginny Ridge Farms. Carla has been a homeschooling instructor for Ginny Ridge Academy and Upper Cumberland Christian Co-op. Carla is also an active community and 4-H volunteer.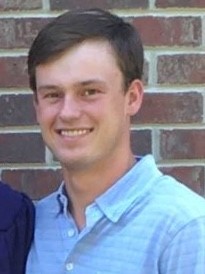 Mr. Billy Rochelle
County: Hickman
Representing: Western Region
Term: 2018-2020
Area: UT 4-H
Billy Rochelle has been involved with UT Extension and 4-H for the greatest part of his life. A Hickman County 4-H alum, Billy has been involved in various 4-H leadership roles on the county, regional, state, and national levels in both high school and college. He holds a B.S. in Food and Ag Business from UT Knoxville and currently farms full time on his family's fifth generation farm raising corn, soybeans, wheat, and beef cattle. Outside of work, he is involved with the Tennessee Farm Bureau Young Farmers and Ranchers program and is a Hickman County 4-H volunteer.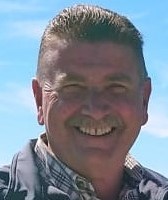 Mr. Jeff Sellers
County: Knox
Representing: Eastern Region
Term: 2019-2021
Area: UT 4-H
Mr. Sellers currently lives in Northeast Knox County on a 42-acre ranch with his wife, Junelle, and his daughter, Kendra. They are currently raising registered and commercial black Angus cattle. Mr. Sellers is serving as the President of the Tennessee Valley Cattlemen's Association and also Vice-President of the Tennessee Cattlemens's Association 8th District. He is extremely involved with 4-H, as his daughter is in her 7th year of showing livestock for Knox County, as well as leasing cattle to other kids to show. Last year, Mr. Sellers took over the coaching duties of the livestock judging team for Knox County. Mr. Sellers is also the beef superintendent for the Tennessee Valley Fair.
Mr. Sellers was raised in Knox County and attended Halls High School. He raised chickens and showed in 4-H when he was in elementary schools. He loves sharing 4-H opportunities with his daughter.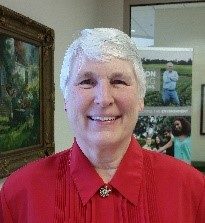 Ms. Pam Sites
County: Rutherford
Representing: Central Region
Term: 2019-2021
Area: UT FCS
Pam Sites has been married for 47 years to her husband. Dale. They have two beautiful daughters and two wonderful grandsons. They have lived in 13 different residences. Mrs. Sites graduated from West Virginia University with a degree in Home Economics. She worked in banking where she was a teller and worked up to position of senior customer service, also known as assistant branch manager. After moving to Tennessee in 2003, Mrs. Sites worked for H&R Block and HA Beasley providing tax preparation services to clients. She is now officially retired. One of her hobbies is learning new things. She also enjoys reading and has joined two book clubs. In 2004 Mrs. Sites joined the Northridge FCE club in Rutherford County. She has served in various positions of leadership at the local club level, the Rutherford County Council level, Central Region level, and TAFCE State level. She is one of the Tennessee State Master Food Volunteers where she teaches food preparation and canning classes.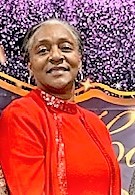 Ms. Ivy Strickland
County: Hamilton
Representing: Eastern Region
Term: 2020-2022
Area: TSU FCS
Ms. Ivy Strickland has worked for Chattanooga City Government for over 32 years (recreation division). Currently she is the Facility Manager at Shepherd Youth & Family Center. She has worked extensively with children and families for forty plus years.
Her experiences include planning and implementing programs, special events, and activities for all ages – children, adults and senior adults. She has also worked with agencies throughout the Tennessee Valley to provide workshops, conferences and training for all. She is involved in community leadership where sshe serves on the board of the Shepherd Community Action Council. She has won state awards for Best Community Center Programming locally and on the state level.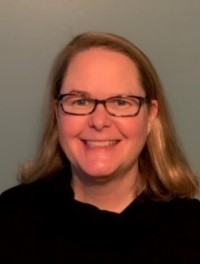 Ms. Angela Warden
County: Davidson
Representing: Central Region
Term: 2019-2021
Area: UT ANR/CED
Ms. Angela Warden is a native Tennessean, from Franklin (Williamson County). A graduate of the University of Tennessee, Knoxville with a degree in Agriculture: Plant and Soil Sciences and a concentration in Environmental Sciences and Natural Resources, she is also a licensed Soil Scientist in Tennessee and Alabama. In addition, Ms. Warden has been trained under the Tennessee Erosion Prevention and Sediment Control Program Fundamentals of Erosion Prevention and Sediment Control (EPSC) Level 1 and Level 2. Currently, Ms. Warden is a Technical Service Provider (TSP) with the United States Department of Agriculture/Natural Resources Conservation Service (USDA/ NRCS) and is certified to write CNMPs and NMPs to assist farmers in Alabama, Georgia, Kentucky, Mississippi, and Tennessee.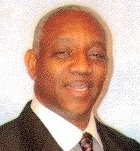 Mr. Randall Webster
Council Chair
County: Maury
Representing: Central Region
Term: 2018-2020
Area: TSU ANR/CED
Randall L. Webster is a native of Mt. Pleasant, Tennessee. He has a B.S. in Management Studies, a M.S. in Human Resource Management, and a Master of Divinity degree. He retired from the United Air Force in 2007 after 26 years of honorable service as Chief Master Sergeant. Randall returned to Mt. Pleasant in 2010 and served as Chairman, Planning Commission and member of the Community Advisory Board. He presently resides in Columbia, Tennessee and operates a small, 9-acre farm where he raises Boer goats, New Zealand rabbits and Black Angus steers. He is a component of rotational grazing.
Randall is presently employed with General Services Administration (GSA) in Nashville, Tennessee at the Estes Kefauver Federal Courthouse building. He is also a Senior Pastor in the African Methodist Episcopal Church.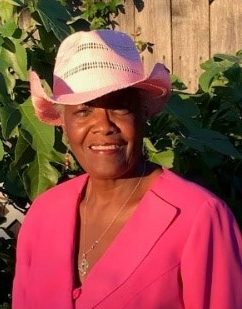 Dr. Vivian Williams
County: Knox
Representing: Eastern Region
Term: 2020-2022
Area: TSU ANR/CED
Dr. Rev. Vivian Williams is the state of Tennessee Chairwoman for the National Women in Agriculture Association.
For approximately 6 years she has served and provided agriculture education to the socially disadvantaged farmers, in the urban and rural communities of Tennessee. Currently, she serves on the Food Policy Council of Knoxville Tennessee that monitors and evaluates the performance of the food system. She is also on the board of the East Side Sunday Market of Knoxville, that empowers East Knoxville communities with fresh vegetables and nutritious foods. The TN NWIAA Chapter works with schools (The Austin East High School Youth Garden, and the Green Magnet Scouts Garden), urban food deserts, community garden projects, and outreach coordinators. We teach underserved citizens how to grow their own food and sell their produce to farmers' markets.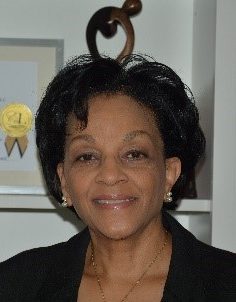 Ms. Patricia Woods
County: Montgomery
Representing: Western Region
Term: 2018-2020
Area: UT ANR/CED
Patricia Woods has been a resident of Clarksville, Tennessee since 1992, settling there first after her spouse's retirement from the military. As a military spouse living in different parts of the world and country, she enjoyed the benefits of travel, experiencing different countries and cultures, and the many opportunities to serve as a volunteer. Woods retired in 2011 from the City of Clarksville Gas & Water Department after fifteen years of service as the Payroll Administrator. Her goal after retirement was to continue volunteer work in her community and to spend more time with her family and friends. She was also determined to open her own business, fulfilling her dream of teaching etiquette and leadership to children and adults. Her business "Eyes Up, Forks Down" started three years ago. She is also a member of both the National and the Tennessee Association for Family and Community Education. She is grateful for the many opportunities her new business and memberships have provided
Ex-Officio Members
Dr. Thomas W. Broyles
4-H State Program Leader
TSU Extension
Mr. Rob Holland
Interim Assistant Dean
UT Extension
Mr. Justin Crowe
Director and State 4-H Program Leader
UT Extension
Dr. Jason deKoff
Agriculture State Program Leader
TSU Extension
Dr. Matt Devereaux
Interim Assistant Dean
UT Extension
Ms. Rita Fleming
State Program Leader, FCS
TSU Extension
Dr. Sharon Jean-Philippe
Associate Professor
UT Extension