The State Extension Advisory Council is the stakeholder group that advises UT Extension and the Tennessee State University Cooperative Extension Program. Members of the council are local leaders who are interested in strengthening Extension and targeting Extension programs to new and emerging issues. This input is instrumental in planning and conducting statewide Extension initiatives.
The purpose of the Tennessee Extension Advisory Council is to serve the Tennessee Extension System in the following roles:
Advise and counsel Extension administration regarding program direction and strategies.
Review, react to, and develop specific proposals regarding Extension programs and organization.
Promote Extension with current and potential clientele.
Assist in educating key decision makers and support groups about Extension.
Assist, when appropriate, in locating resources (human, financial, curriculum, and other resources) for Extension.
Printable PDF of Advisory Council Members
Advisory Council Members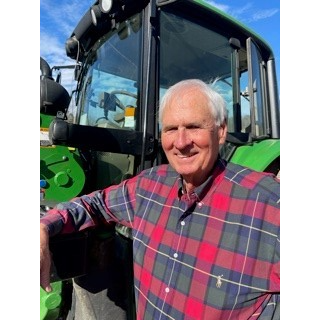 Mr. John Bradley
County: Wayne
Representing: Western Region
Term: 2022-2024
Area: ANR
John Bradley is the fourth generation on his family Tennessee Century Farms in Hardin and Wayne counties. He has worked in education and agricultural research for over 40 years. John in his youth was very active in 4-H and FFA. He volunteered for the US Navy after high school graduation and served in Vietnam. He holds a BS degree from UT Martin in Animal Science and MS from UT Knoxville in Extension Education and an Ed.D in Higher Education Administration form University of Memphis.
He worked as an Extension Agent for UT Extension for seven years and Director of the UT Milan Research and Extension Center for 14 years conducting No-Till research and directing the internationally known Milan No-Till Field Day. He worked for Monsanto as their Conservation Tillage Specialist in 17 states conducting no-till research and education focused on cotton. Bradley also served a Director of Research at Agricenter International, Memphis, TN. He recently retired as Director of Research at FBSciences and now sits on their scientific advisory board. John has consulted in over 14 foreign counties concerning conservation tillage. John is currently serving on the TN Cattlemen's Association Board of Directors.
John and his wife, Debra, own and operate Spring Valley Farms, a 1,200 acre family cow-calf operation with customer direct beef sales. Their Facebook page, Spring Valley Family Farms, is updated daily with a different farm picture and a positive agriculture message for its 7,000 plus followers.
Ms. Maria Braun
County: Bledsoe
Representing: Eastern Region
Term: 2022-2024
Area: ANR
I retired from the United States Air Force in January 2006 with 36 years of Military Service.
Since 1998 I have lived in beautiful Bledsoe County where we own a farm and raise cattle. We are located at the very head of the Sequatchie Valley.
I have served with the USDA as a minority adviser and currently serve as a County Committee Board member. In 2011 I was recognized as Tennessee's Small Farmer of the Year.
I am also a member of the AG committee in Pikeville. I am certified with the Master Beef and Master Gardener program from UT. I am fluent in Spanish and have taught English as a second language in Bledsoe County. I am passionate in gardening and have a green house where I grow flowers and vegetable seedlings. As a member of the Pikeville Garden Club we help beautify the downtown areas.
I am married to Werner Braun and have a son Erich Braun.
Ms. Barbara Brown Beeman
County: Montgomery
Representing: Western Region
Term: 2021-2023
Area: FCS
B.A. English, math, Lipscomb University
M.A. English, University of Kentucky
My first experience with extension was at the UK meat lab where I discovered lamb's liver. (My husband was basketball trainer for Adolph Rupp, and I taught high school English and math). We eventually landed at Virginia Tech, and one of my neighbors was in a homemakers club but never invited any of the neighborhood women! We moved to Austin Peay with sons in tow. I was quickly invited to a home demonstration club. I was intrigued by all their programs and joined when my younger son entered public school. I was never leaving the county, but as my opportunities for leadership grew, so did I. I've served as state president of Family and Community Educators (FCE) as well as on the national board. The only states I have not visited with FCE are Montana, Wyoming and Idaho! I have had leadership experiences on campus, with the Kettering Foundation, and the partnerships with the Arthritis Foundation and Master Your Body. I also helped initiate the Montgomery County 4-H Market Lamb program. I learned to butcher from Curtis Melton, and with my FCS Agent Martha Pile presented lessons on cooking and eating lamb. We took orders for lamb, and I attended the state sale as a buyer to insure that all our lambs received at least $1 per pound. Some of our lambs brought prize money, so with the help of Agent Rodger Pile, I learned to select lambs from other counties. Now we have a local show, and I'm blessed that many of the buyers don't want the liver, so my freezer is stocked! I've come full circle and am looking forward to serving on the Extension Advisory Council.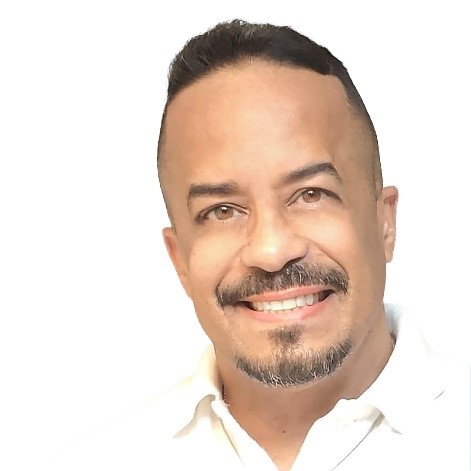 Mr. Carlos Calderón-Diaz
County: Davidson
Representing: Central Region
Term: 2021-2023
Area: 4-H
Carlos Calderon is committed to student success inside of the classroom and in life. Sustained excellence in crafting and implementing dynamic curriculum. Expertise in STEM/STEAM concepts and best practices, collaborator and advisor for Sustainable Classroom, a school program from Urban Green Lab.-Nashville reaching out to students how to be Sustainable in the city and building Vertical Farms. Member of The Worldwide Forum on Education and Culture-Rome, Italy. A 1987 graduate of University of Puerto Rico, San Juan, Carlos has a BA in Biology and Education. His educational career begins when he decides to volunteer for the Peace Corps in 1987, on the island of Guimaras, Iloilo City, Philippines, assisting local elementary schools and marine fisheries communities. In the last 20 years Carlos's educational career has expanded internationally and US. Worked as Assistant of Director at Punta Cana International School. Currently working with MNPS; teacher in the STEM department supporting the bilingual demographics on middle school level, introducing project-based learning while serving as the interim department chairperson. Carlos believes that student success is created through meaningful relationships, and real life connection activities. In addition, he was the head Science STEM coach while at McMurray and John H. Oliver Middle Schools and Lead Coach for the Spanish Department at KIPP Nashville. Carlos provides inclusive and small-group instruction to K-12 students, young adults and adults with special needs.
Carlos is currently the Spanish Teacher in Language Acquisition at Hillsboro High School.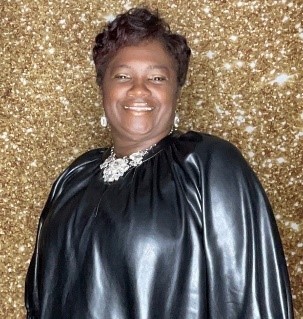 Ms. Brindy Charles
County: Madison
Representing: Western Region
Term: 2022-2024
Area: 4-H
Ms. Brindy Charles is an administrative assistant for the Jackson Madison County School System, where she has served the district for over 28 years. She is a native of Brinley, Arkansas, but resides in Jackson, Tennessee, with her husband, Reginald Charles. She first became aware of the 4-H program while working alongside the Madison County Extension After School Program. Since then, her daughter and have been active participants in the county, regional, and state programs. In addition, she serves the county by volunteering her time as the Madison County 4-H Parent and Adult Leader Association as the treasurer. One of her passions is event planning. She translates that passion through 4-H project group activities and events. Now that her grandchildren are old enough to participant in the 4-H program, she is making sure they receive the same experiences.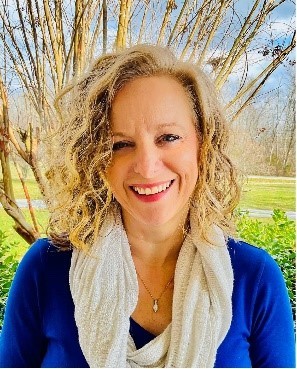 Ms. Beth Douthat
County: Greene
Representing: Eastern Region
Term: 2022-2024
Area: ANR
I am a 1992 graduate of the UTK Biosystems and Agricultural Engineering Department. I worked for 10 yrs as an Agricultural Engineer with the USDA Natural Resources Conservation Service. My primary responsibility was designing animal waste management control systems in 23 counties of Upper East Tennessee.

I met my late husband, Mark Douthat, UTK 1989, in 1994 and we married in 1995. We had four children, Luke (23), Sarah (21), Rebecca (20), and Jonathon (18). Mark and I ran the family farm, dairy and crops, until his death in 2014. We also had three Dairy Queen Franchises and a Pizza Inn Franchise. I currently still operate two DQ's. One is in Bulls Gap, TN and the other is in Dobson, NC, about 3 hours from where I live. I no longer farm, but still continue to lease the land for crops and cattle production.

Two years ago, our farm became home to one of the "Everywhere You Look… UT" murals. This was an exciting venture as the UT system has been an important part of my family. My father was also an agricultural engineer and received his degree in 1966 from UTK.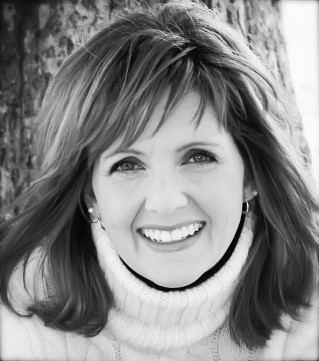 Ms. Mary Gauerke
County: Sumner
Representing: Central Region
Term: 2022-2024
Area: 4-H
Originally from Menomonee Falls, Wisconsin, Mary Gauerke is a mom to Brandt (18) and Hattie (16) and wife of Andrew McNutt. 
Mary has a BFA from University of Wisconsin-Oshkosh and is Marketing Manager for the City of Gallatin, where she is a board member of Gallatin Beautification and the Gallatin Area Chamber of Commerce. Mary serves on her church council and other committees at St. Timothy Lutheran Church in Hendersonville.
Mary has a love of all-inclusive parks, has helped her to plan, build and brand the state's largest ADA compliant facility, the award winning, Gallatin Miracle Park and its non profit: The Friends of Gallatin Miracle Park.
Mary is a fourth generation 4-H member from the state of Wisconsin 
and a National Citizenship winner. Her children are fifth generation 4-Hers here in Tennessee!
Mary has a passion for building better spaces through parks or programming for the youth of today, so that they become the thoughtful leaders of tomorrow.
In her free time she loves to travel with her family, hand embroidery, paint, and interior design.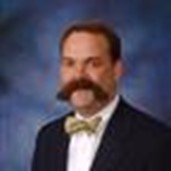 Mr. Todd Jennings
County: Moore
Representing: Central Region
Term: 2021-2023
Area: ANR
Animal Science degree from the University of Tennessee. Worked with Dr. Jim Neal while attending UT on Extension program. Involved in the Moore County Cattleman's Association. Actively involved animal science demonstrations in Moore County. Employee of Animal Health Company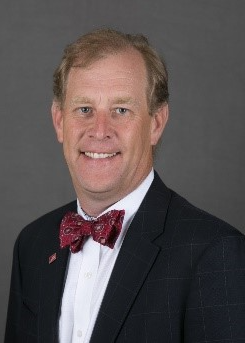 Mr. Jason Luckey
County: Madison
Representing: Western Region
Term: 2022-2024
Area: ANR
Jason Luckey, son of Mr. & Mrs. Rege Luckey, was born and raised in Humboldt, Tn on the family row crop and beef cattle operation. He graduated from Humboldt High School and The University of Tennessee at Martin with a bachelor's degree in agriculture. Upon graduation he returned to the farm where they raise corn, cotton, soybeans, winter wheat, and have a commercial beef cattle operation. He has been active in the Gibson County Farm Bureau, Tennessee Young Farmers and Ranchers where he served as Tennessee State President in 2004 and serving on the Tennessee Farm Bureau State Board of Directors as District 1 Insurance Director. He has also been involved with Farm Credit Service of Mid-America serving on the nominating committee as well as the advisory committee. He currently serves on the National Cotton Council as a producer delegate and Tennessee's representative on the American Cotton Producers. Jason is married to Amy, and they are the parents to three children. They are active members at Humboldt First United Methodist Church.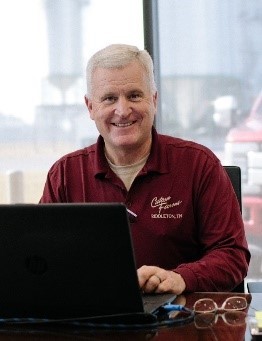 Mr. George McDonald
County: Smith
Representing: Central Region
Term: 2022-2024
Area: ANR
Catesa Farms LLC was started at our present location by George McDonald's Great Grandfather, George Bilbery, in 1927. George's grandfather Carmen McDonald also farmed with George Bilbery until Bilbery's retirement in 1958 at which time Sam McDonald, George's father and Carmen farmed in partnership. After graduation from high school in 1978 George McDonald started farming full time in partnership with his father Sam in 1978. Following the death of George's father, Sam in 1999 George has been sole proprietor of Catesa Farms LLC. George's daughter, Sarah Owen, graduated from the University of Tennessee with a master's degree in elementary education and a bachelor's degree in Agriculture Economics. After teaching 1st grade for 5 years, she then joined the farming operation in 2017, where she is office manager and the 5th generation to be part of Catesa Farms.
The family farming operation has grown from the original 257 acres to today's operation harvesting over 8,000 acres of corn, soybeans, wheat, hay, strawberries, and watermelons, in Davidson, Macon, Smith, Sumner, Trousdale, and Wilson counties. In addition to Catesa Farms, Cumberland Valley Ag. is another entity utilized by the family to sell fertilizer and seed in addition to drying and storing corn, wheat, and soybeans. Cumberland Valley Ag is a dealer for Beck's Hybrids and an agent for Soil Test Pro. Catesa Farms has been using GPS and GIS technology for precision farming since 1996 utilizing this for grid soil sampling, variable rate control of fertilizer, lime, seeding, spraying, guidance, spraying and harvesting. The operation includes 7 full-time employees, 4 part time employees, 2 contract workers, and 15 seasonal workers, in addition to wife (Susan), mother (Linda) and daughter Sarah Owen.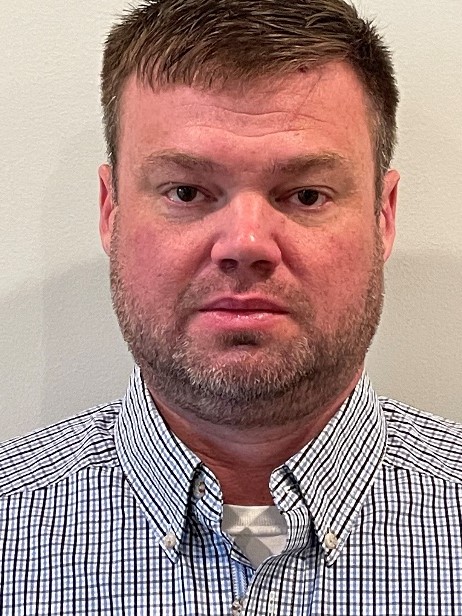 Mr. Robby Reece
County: Jefferson
Representing: Eastern Region
Term: 2021-2023
Area: ANR
Currently serving on the Jefferson County Agriculture Committee.
Advanced Master Beef Certified
Beef Quality Assurance Certified
Parent of 4-H member, Patriot Shooters Member
Attended Tri-State Beef Conference numerous times
Attend the State Cattleman's Association Conference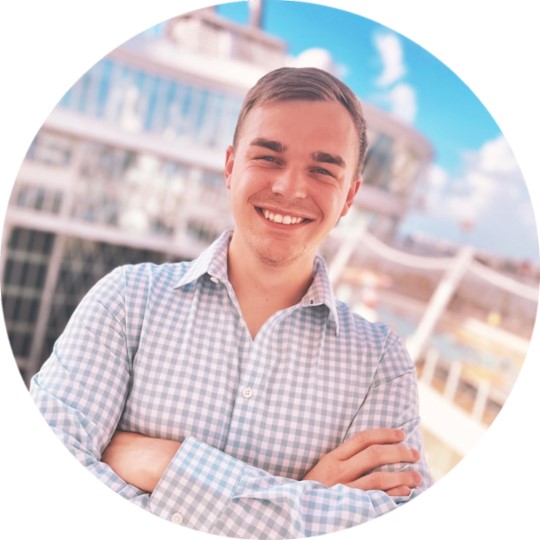 Mr. Cameron Sanford
County: Crockett
Representing: Western Region
Term: 2021-2023
Area: 4-H
Professional
Development Director – American Heart Association
Lausanne Collegiate School- Director of Parent Relations & Special Events
Habitat for Humanity of Greater Memphis- Development & International Relations Manager
ALSAC, St. Jude Children's Research Hospital- ALSAC Liaison
University of Tennessee Extension- Crockett County 4-H Program Assistant (T.R.Y./O.J.J.D.P.)
Certifications:
Certified Nonprofit Professional
Certified Grants Manager
OSHA 10
OSHA 30
Microsoft Office Specialist in Word & Excel
IC3 Certiport Computer Operations, and CPR Instructor
Education
The University of Memphis- Bachelors in Nonprofit Development & Administration
4-H Involvement
President of Honor Club- Crockett County (2014-2016)
Chief- Western Region 4-H All Stars (2015-2016)
State Deputy Chief- Tennessee 4-H (2014-2015)
National Healthy Living Youth Ambassador- National 4-H Council (2014-2016)
Shooting Sports Instructor (Present)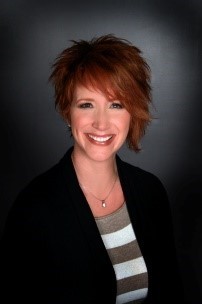 Ms. Shan Williams Stout
County: DeKalb
Representing: Central Region
Term: 2022-2024
Area: FCS
Shan Williams Stout began her career in publishing at the early age of nineteen years old. By the age of twenty-six, Stout had written or illustrated 13 books including the best-selling children's book series, 'Tales From a Duck Named Quacker' for country music recording artist Ricky Van Shelton. Stout traveled the nation as a motivational speaker for over a decade focusing her message of positivity to elementary and middle school age children, along with sharing her amazing testimony as she was completely blind from birth, but later her sight was miraculously restored. In addition to public speaking, Stout promoted her book tours on Good Morning America, The Today Show, Entertainment Tonight, along with numerous talk shows and radio interviews nationwide. This experience and exposure led her to release a learn to draw book for children, along with an international release of several books that were translated into multiple languages. Stout eventually decided to retire from publishing to start a family in the town where she was born – Smithville, Tennessee. Her vast experience in advertising and marketing later brought her the opportunity to work as the Director of Marketing for Saint Thomas (Ascension), along with the little rural hospital that had saved her life as a child, Ascension Saint Thomas DeKalb Hospital, where she continues to serve in the community. Stout is a regular host on PBS, and is an advocate for the National Educational Telecommunications Association (NETA). Stout is passionate about working in the Upper Cumberland region while assisting local partners with projects including: 'Masks of Love' through FCS, UT Extension Chopped Challenge Cooking Competition, Walk Across Tennessee, The UT Extension Adult Cooking Competition, along with hosting Interview Boot Camps in local area schools to give kids an opportunity to 'interview' for various jobs in a real world setting. Stout is married to her husband Sam, and has three children: Emily, Drew and Charlie. In her spare time, she enjoys going to church, gardening, cooking and sewing. pi, and Tennessee.
Ms. Karen Bernard
County: Shelby
Representing: Western Region
Term: 2023-2025
Area: TSU FCS
Karen Bernard holds a bachelor degree in Dietetics from the University of Memphis.
Ms. Bernard is the Food Program Coordinator at The Works, Inc. She also manages the
organization's seasonal farmer's market and kitchen programming such as the "Cooking
Matters" cooking classes that help facilitate lessons on nutrition and smart grocery shopping.
She is motivated by the people within her community and enjoys providing free services and
opportunities to build skills that can lead towards health improvement.

Because of her expertise and commitment to continuous improvement within her community.
Ms. Bernard leads the Advisory Committee of The South Memphis Farmers Market and is a
member of The Tennessee Clinical Translational Science Institute (TN-CTSI) Community
Advisory Board, UTHSC Community Advisory Board, UT-TSU Shelby County FCS Advisory Council
and the West Tennessee Diabetes Coalition.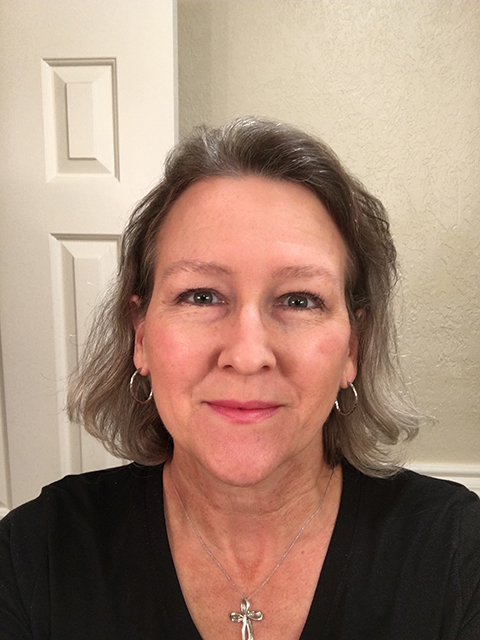 Ms. Janice Del Valle
County: Obion
Representing: Western Region
Term: 2023-2025
Area: UT 4-H
Janice Del Valle lives in Union City (Obion County) Tennessee, with her husband Marcos and her daughters Sarah (16) and Lindsey (13). She retired from the U.S. Air Force in 2014 after 20 years as an Arabic and German linguist. During her time in the military, she worked as a senior linguist, mission manager, language tutor/instructor, and intelligence instructor, as well as performing the role of mission training manager, unit deployment manager, and department finance manager. She has spent 20 years teaching and volunteering with children's church programs as well as providing children's activities at various military functions.
Since her retirement, Janice has been volunteering with Obion County 4-H programs, as well as being a member of the Crystal Family and Community Education (FCE) Club in Obion County and Tri-County Homemakers in Fulton, Kentucky. She has volunteered with 4-H and FCE at the Obion County Fair and serves on the board of Obion County Fall Fest (2021-2023).
Janice has an AA in Intelligence Studies, a BA in Sociology, and an MA in Human Services Counseling. She is currently pursuing certification with the Association of Certified Biblical Counselors through Second Baptist Church in Union City.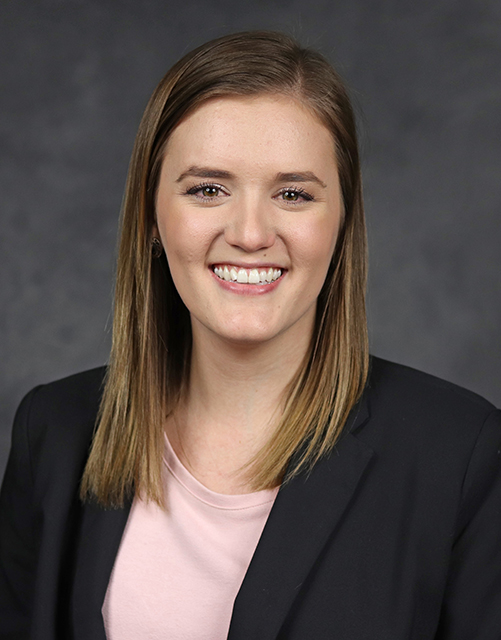 Ms. Kristen Walker
County: Maury
Representing: Central Region
Term: 2023-2025
Area: UT ANR
Kristen Walker currently serves as Associate Director of Public Policy at Tennessee Farm Bureau where she focuses on commodity issues and industry relations. TFBF has strong working relationships with commodity organizations and other industry partners and she leads the engagement between these partners to accomplish the organization's policy. Prior to this role, Walker served as a Regional Field Director in 11 counties in East Tennessee for five years. In this role, she served as the liaison between county Farm Bureaus and the state organization.
Walker grew up on her family's commercial cow/calf operation in Maryville, TN, and was active in many livestock programs through 4-H. She graduated from The University of Tennessee, Knoxville in 2017 with a degree in Animal Science, where she was involved in the National Agrimarketing Association, Block and Bridle, and Sigma Alpha Agriculture Sorority.
Ex-Officio Members
Dr. Thomas W. Broyles
State Program Leader
TSU Extension
Dr. Justin Crowe
Director & State Program Leader 4-H
UT Extension
Dr. Rita Fleming
Interim State Program Leader
TSU Extension
Dr. Jason de Koff
State Program Leader
TSU Extension
Mr. Jerry Lamb
Regional Director
UT Extension
Dr. Chandra Reddy
Dean & Director of Research
TSU Extension
Dr. Ashley Stokes
Dean of Extension
UT Extension
Dr. John Toman
Interim Director of Extension Evaluation and Staff Development
UT Extension
Dr. Justin Rhinehart
Assistant Dean
UT Extension
Dr. Janet Fox
Assistant Dean
UT Extension
Ms. Brigitte Passman
Extension Agent & County Director
Tipton County
Dr. Latif Lighari
Associate Dean of Extension
TSU Extension